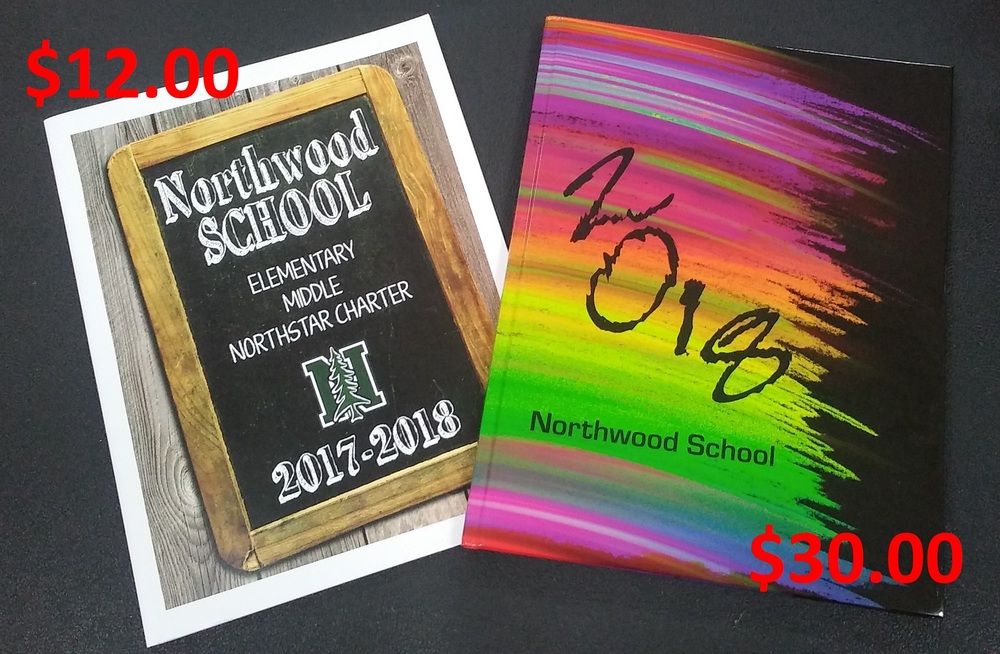 2017-2018 Yearbooks are Here!
Stephanie Birdsill
Wednesday, August 15, 2018
The high school yearbooks have arrived for those who have reserved their copy. There are still extras available! The high school yearbooks are $30.00 and the elementary / middle school / NorthStar yearbooks are $12.00. If you'd like an extra copy, you can get it from the office through Monday, August 20th. After that date, they will be available with Mrs. Birdsill in the Library. They will also be available along with older Northwood yearbooks at the Back to School Picnic & Open House on Tuesday, August 21st on a table near the Library.